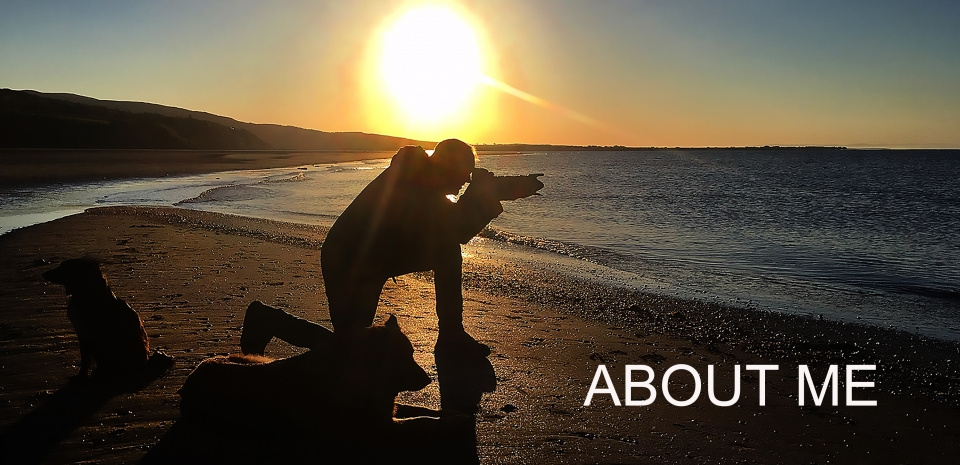 MY PASSION is to create good and meaningful images of the natural world and human portraiture. I have found many of these in Scotland but also abroad during my travels with various charities such as Action Aid (Africa and Peru), Sense (Alaska) and Vet Aid (Kilimanjaro). I trained to be a vet in Edinburgh and I have spent most of the last 40 years as a Scottish Country Vet working with farm animals, wild animals and pets. In the last few years since stepping down from my career as a Veterinary Surgeon I have concentrated on increasing my photography skills and creating wall art images of my wildlife and landscapes whilst offering my portraiture to wedding couples, families and individuals. Any of my images can be purchased in almost any format.
I still live in rural Dumfries and Galloway.
1000 FACES SCOTLAND This is a personal project that has been ongoing for a number of years whereby I take portraits and sometimes video of people who live and work in Scotland. These can be viewed online at 1000 Faces Scotland , Facebook and Instagram
FILMS AND VIDEO. I also make short nature based FILMS backed by MUSIC created by my son Chris Lever (www.chrislever.com) See the link below.
and sometimes including poetry by my good friend Dr John Burns. You can see some of these on the Video section above.
THE GALLERY AND STUDIO is situated on New Road, Dalbeattie. It has been renovated from what was originally an old dairy and stable block where horses were used to distribute milk around the town. The thick walls are made of granite. The roof was replaced over 20 years ago and the doors and windows have all been replaced since then. It now has two gallery rooms and one room I use as my studio.
FINDING THE GALLERY - Check the Map at the bottom of this page.
THE GALLERY SPACE is used on occasions for meetings and workshops and houses work by a variety of artists and makers as well as my own photography and art work. If you wish to organise a meeting here please apply on my contact form.
VISITORS. The gallery is always open to visitors as long as I am here. Please phone me to be absolutely sure. 07730302239
POETS AND WRITERS MEETINGS. Recite their own work in pleasent friendly surroundings. These meetings always prove to be very popular.
PHOTOGRAPHIC TUITION. Basic One to One sessions to help you know your camera and improve your skills.
ORDERING PRINTS AND FRAMED IMAGES - You can scroll through the images and select one you like, enlarge it and then continue scrolling left or right through all the images. You will see a short descriptive text about each image and options to purchase from there. Note the ID number and fill in your details on the contact form.
PAYMENTS - by BACS or PAYPAL.
COMMISSIONS. Enquiries welcome - Please complete the contact form (see above), phone or text me on 07730302239.
EXTERNAL LINKS AND ARCHIVED MATERIAL - see the bottom of this page.
External links
From the archives